---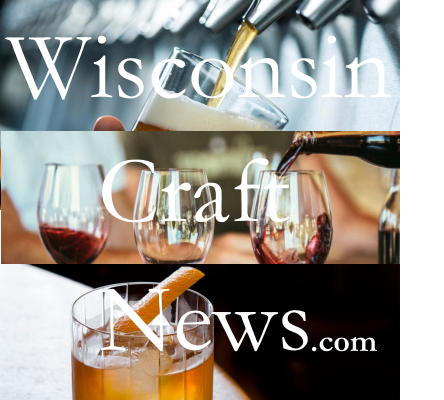 Wisconsin Craft News is an aggregation of positive news about Wisconsin`s Craft Beer, Wine, and Distillery industries. The website is online at
WisCraftNews.com
and the newsletter will is emailed to over 2,000 enthusiasts, businesses, and supporters each week.
...more
---
WisCraftNews.com is a publication of the WisconsinDevelopment.com Network
Ken Harwood - Editor / Publisher - Ken@KenHarwood.com - 608.334.2174


---

---
Every state is known for something.
New York has Broadway. California has movie stars you'll only see in Hollywood (or on Instagram). Maine is known for its lobster, and Iowa has corn. Here in Wisconsin, we're known for a lot of products — including beer.
It`s the state`s history with the beer industry that made one WHYsconsin listener wonder what happened to Wisconsin`s breweries and alcohol production during prohibition...
Ken Notes: A good listen from WPR but they missed the best story from Wisconsin`s prohibition past! Read about it here:
Or better yet watch the video here!
...more

---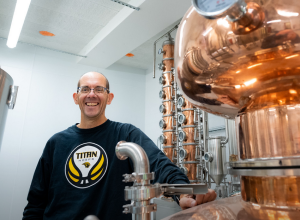 What happens when a history professor with a hobby and a love community decides to "go fishing" for a new challenge? A distillery of course. Sturgeon Spirits will open soon is Oshkosh Wisconsin. Karl Loewenstein answers a few questions...

So how did you get started?

I started playing with distilling 5-6 years ago as a hobby. It turns out that I really enjoy the chemistry, the experimentation, the equipment, and the flavors of the distilling process.




I decided to make it more than a hobby because I am at a transitional point in my life. I have been teaching at the university for 20 years, my kids are launched (my daughter graduated in May -- History major! Yay! and my son is a sophomore.) and I have been looking for new opportunities to explore and learn. I discovered that craft distilling is a booming industry and Oshkosh doesn`t have one yet. It seemed like a great combination of my passions and timing.
When will you be open?

Once the equipment is working (I hope within weeks), I will be able to produce just about any distilled spirit. I will start with clear spirits that do not need to age -- vodka, gin, rum, etc. I will also barrel whiskey and bourbon, but those need to age before they are ready to be sold.
Sturgeon?
I hope to make visiting Sturgeon Spirits a combination of unique cocktails and learning about history of distilling and the Oshkosh area. The tasting room has many repurposed materials from the area and the will be filled with memorabilia and information about the unique culture of sturgeon spearing.
Sounds like a plan can`t wait to get up there for a cocktail...
Karl Loewenstein, President
Sturgeon Spirits Craft Distillery
sturgeonspirits.com
Oshkosh, WI
920-SPIRITS (774-7487)
...more

---

Notes:

---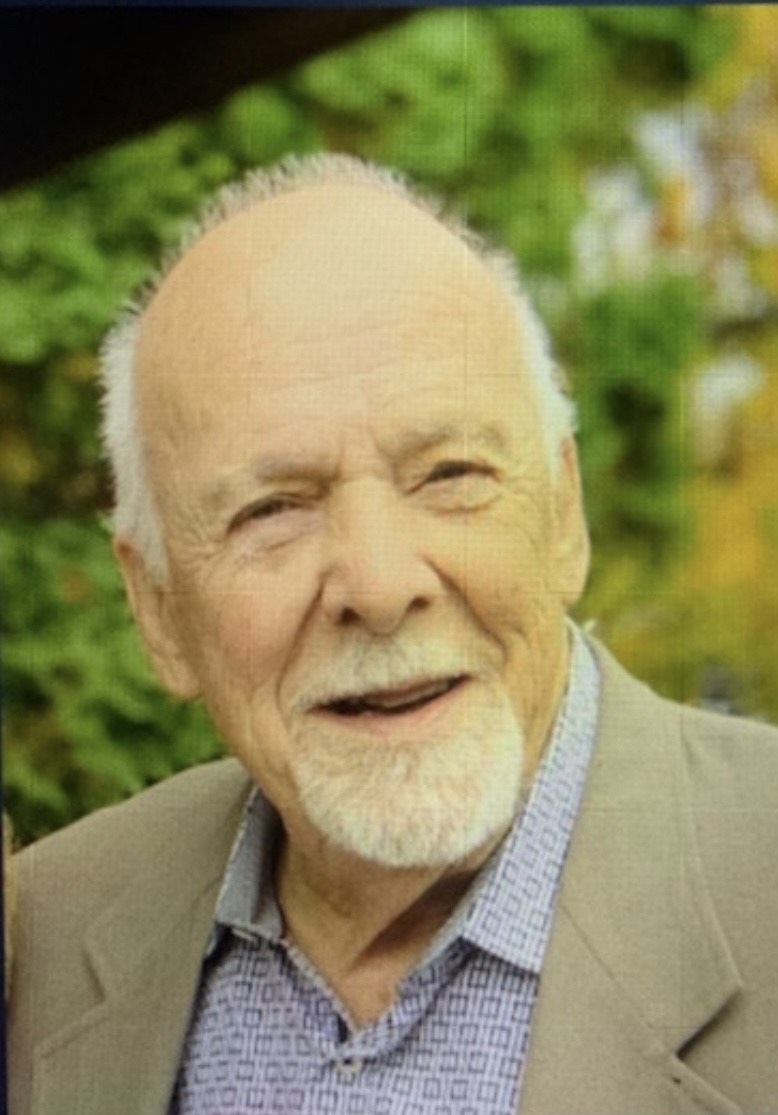 Less than two months after announcing it was creating a Wisconsin Brandy Old Fashioned Hall of Fame, Central Standard Craft Distilling has named the first group of inductees.
Less than two months after announcing it was creating a Wisconsin Brandy Old Fashioned Hall of Fame, Central Standard Craft Distilling has named the first group of inductees.

Central Standard Craft Distillery co-founders Evan Hughes and Pat McQuillan said they received more than 90 nominations from across the state, as well as far-flung locations like Colorado and Missouri...
Here are your 2022 Brandy Old Fashioned Hall of Fame inductees, with details provided by Central Standard:
Tony Berg (Milwaukee)
Charlotte Berndt (Raymore, Missouri)
Karl Klatt (Madison)
Tim Vertz (Milwaukee)
David Lardinois (Pewaukee)
Eugene Kasprzak (Sussex)
Ken Notes: I remain a fan of Charlie Berens` How to Make A Brandy Old Fashioned video and am personally outraged he did not get a nod. Actually congrats to the winners and remember try using a Wisconsin Craft Brandy...
...more

---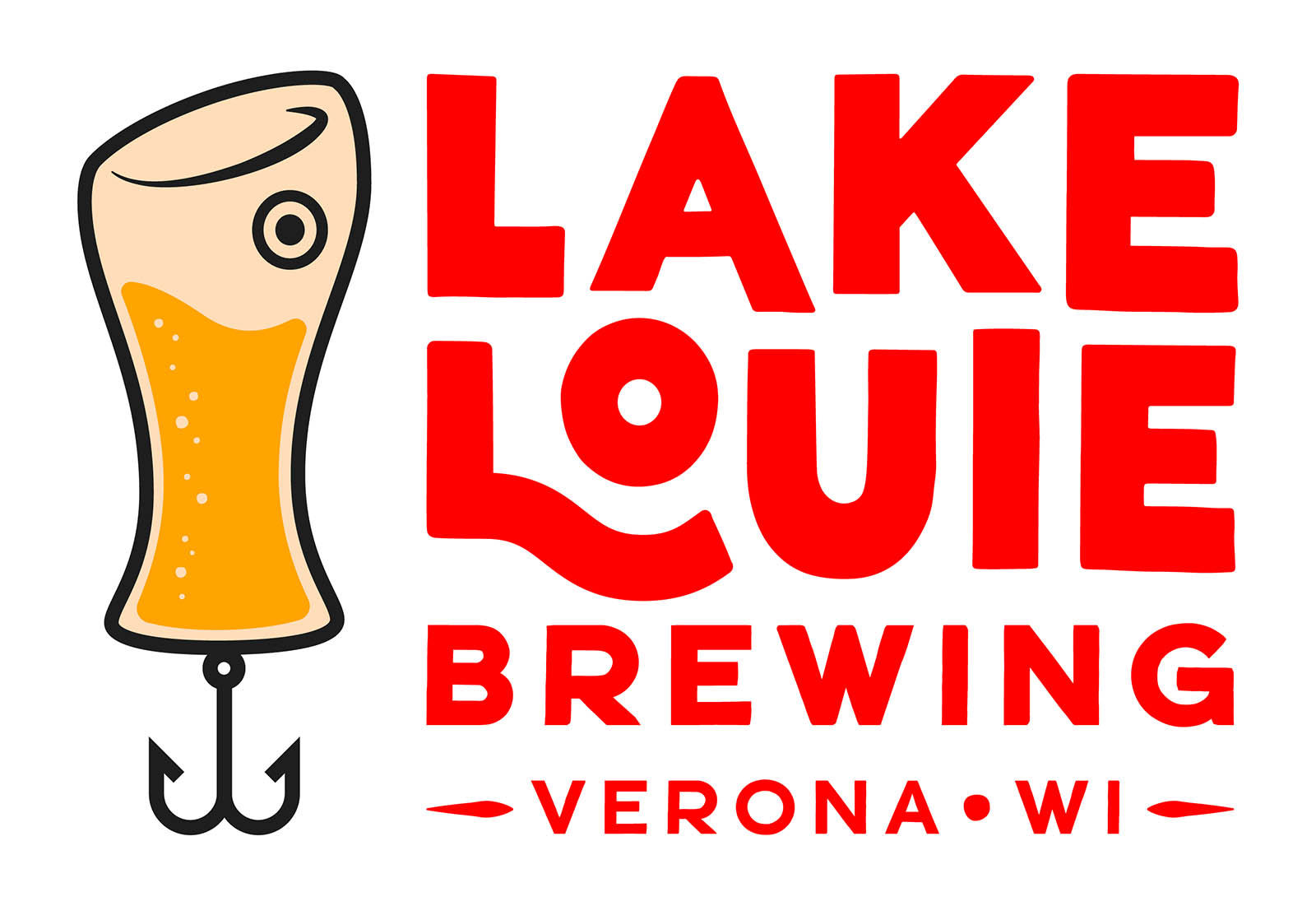 On Thursday, Verona-based Wisconsin Brewing Company (WBC) not only announced that its Lake Louie brand will become the company`s only consumer-facing brand, but that its new pilot brewery at Wisconsin Brewing Company Park should be up and running in late October.
The changes follow the May announcement that Paul Verdu – who had led Molson Coors' craft beer division – would become WBC's new president.

Verdu said that he immediately got busy talking with WBC employees and distributors to get a grip on the brewery's business. That led to efforts to boost growth in Wisconsin via a simplified approach. Hence, the distilling of WBC's products into a single brand name.

"Once WBC bought Lake Louie in 2019, we had two distributors in 25 counties within the state of Wisconsin," said Verdu. "One of the first things I noticed was the need to be a lot more consumer focused and a lot easier to work with for our distributor and retail partners. We are too small to be complex or confusing...
See Also:
...more

Ken Notes: I hope the partnership with the UW stays. In fact every UW campus should have a private label contract brew crowd sourced by the outgoing seniors...

---
Chicago brewery incubator Pilot Project recently acquired the former Milwaukee Brewing Company (MKE) facility in Wisconsin. Pilot Project's Dan Abel and Glenn Allen share their plans for the production facility and how the expansion will affect the bev-alc producers they work with and open the door to additional suppliers.
Plus the Brewbound team discusses Boston Beer's Q3 earnings call, including the company's fourth category ambitions, the $27.1 million non-cash impairment charge on the Dogfish Head trademark, and the company's focus shifting from fuller-flavor hard seltzers to lighter flavors....

...more

---
A sophomore from Waunakee, Wisconsin is the recipient of the first-ever Jake Leinenkugel Diversity in Brewing Award.
Babayosimi (Simi) Fadiran, a microbiology major in his second year, is the 2022 recipient of the award, which supports students from underrepresented groups pursuing studies in brewing or fermentation sciences at the University of Wisconsin­–Madison.
"I was thrilled to be selected for this," said Fadiran, who learned of his award last spring. "This program has provided me the opportunity to observe and assist in conducting research, aiding me in my future career goals."
...more

Ken Notes: THANK YOU!

---
Christmas and New Year's Eve are the biggest holidays for wine sales in the United States. We talk about preparations for the holiday season with the winemaker for Wollersheim Winery and Distillery...
...more

---
As Thanksgiving approaches, Americans look for ways to honor the indigenous tribes that laid the foundations of our homeland. The United States Census Bureau stated that as of 2021, there were roughly 26,000 businesses owned by American Indians and Alaska Natives in the United States. You could support the Yocha Dehe Wintun Nation`s Séka Hills olive mill in Capay Valley, California, or even buy a box of chocolates from the recently acquired Bedré Fine Chocolates by the Chickasaw Nation in Oklahoma. If you want to support a business noted as first of its kind though, look to none other than
Copper Crow Distillery in Bayfield
, Wisconsin...
See Also:
...more

---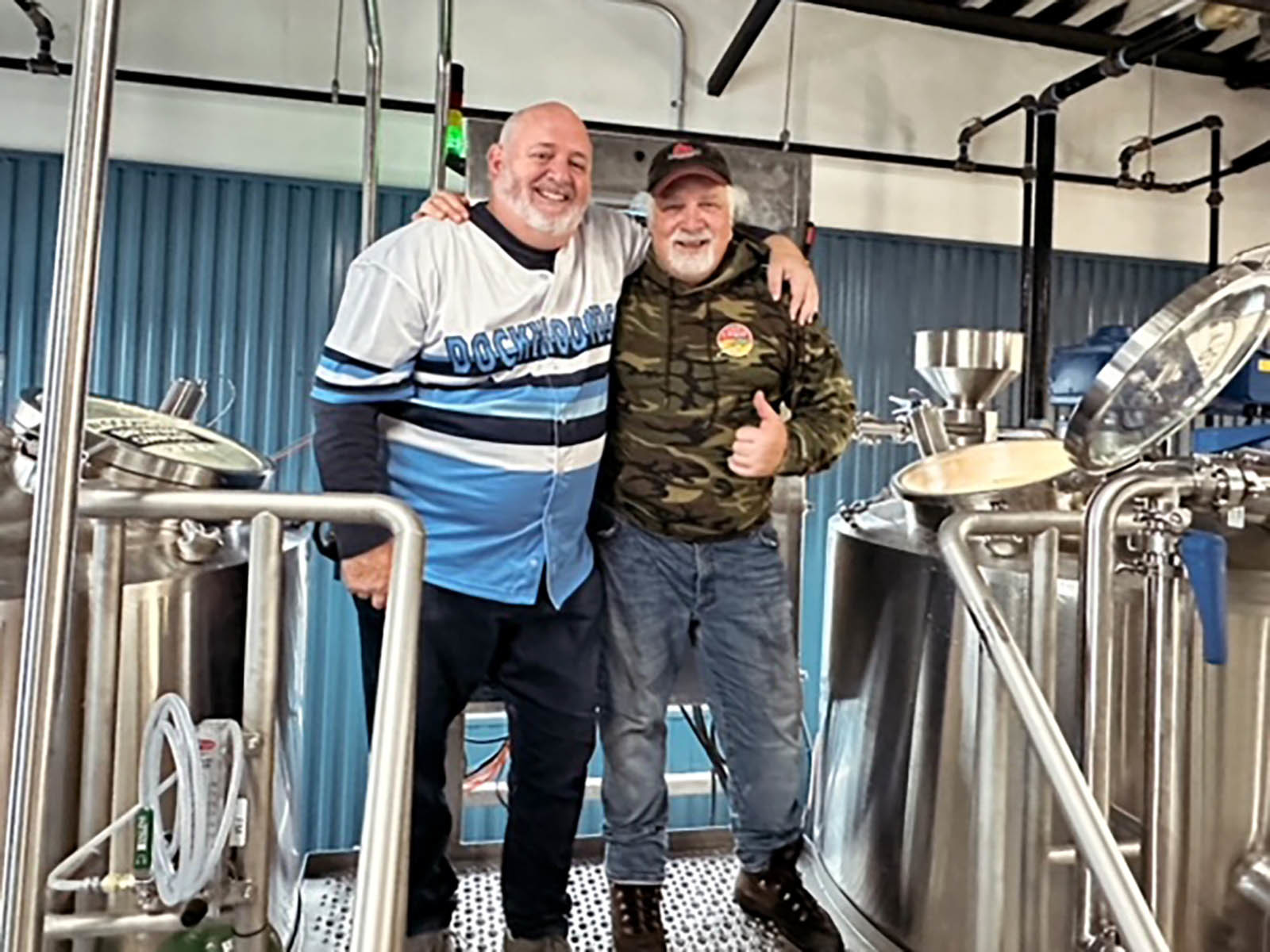 As the legendary craft brewer Kirby Nelson prepared to fire up the pilot brewhouse at Wisconsin Brewing Company Park - Oconomowoc home of baseball`s Lake Country Dockhounds - to brew a classic Vienna lager, WBC President Paul Verdu and I sat in the adjacent taproom. Here`s what we talked about.
As the legendary craft brewer Kirby Nelson prepared to fire up the pilot brewhouse at Wisconsin Brewing Company Park – Oconomowoc home of baseball's Lake Country Dockhounds – to brew a classic Vienna lager, WBC President Paul Verdu and I sat in the adjacent taproom.

Verdu – a veteran of the beer industry with years spent at Molson Coors and others – and I were here to talk more about Wisconsin Brewing Company's recent news, which included the announcement that the brewery's brands would be consolidated under the name of Lake Louie Brewing, which became part of WBC in 2019, the opening of the new ballyard brewery and the news that the taproom will soon open to customers during baseball's off season...
See Also:
...more

Ken Notes: I want Bobby Tanzilo`s job!

---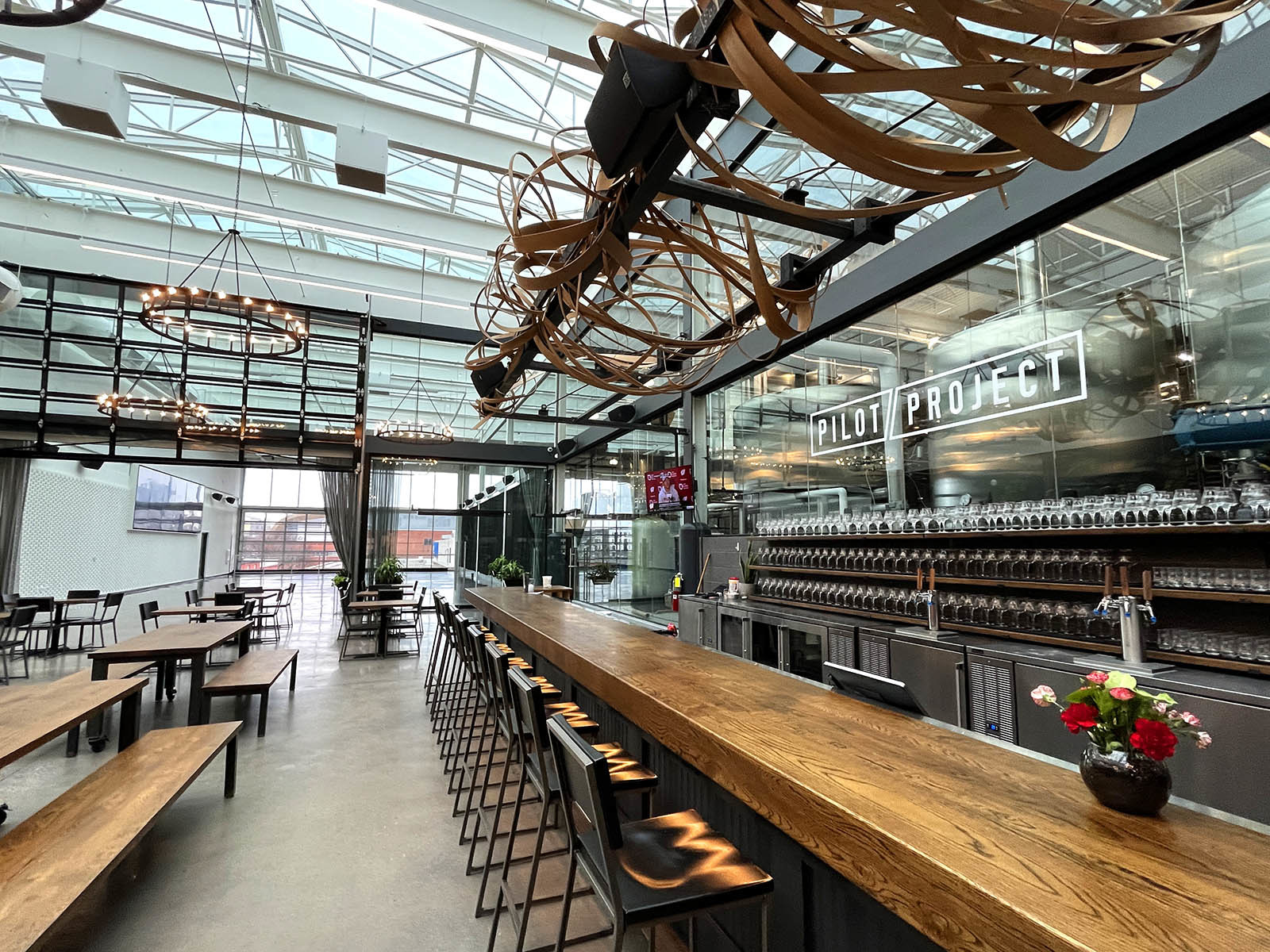 Barely two months after buying the former Milwaukee Brewing Company`s Brewery District facility, 1128 N. 9th St., Pilot Project swings open its doors to the public at 3 p.m. on Friday, Nov. 18.
...more

Ken Notes: Opens Today!!! Read this article if only for the photos this is a massive project! For the record Ale Asylum is just sitting here! I added a link to the listing, tell `em Ken sent you!...

---

---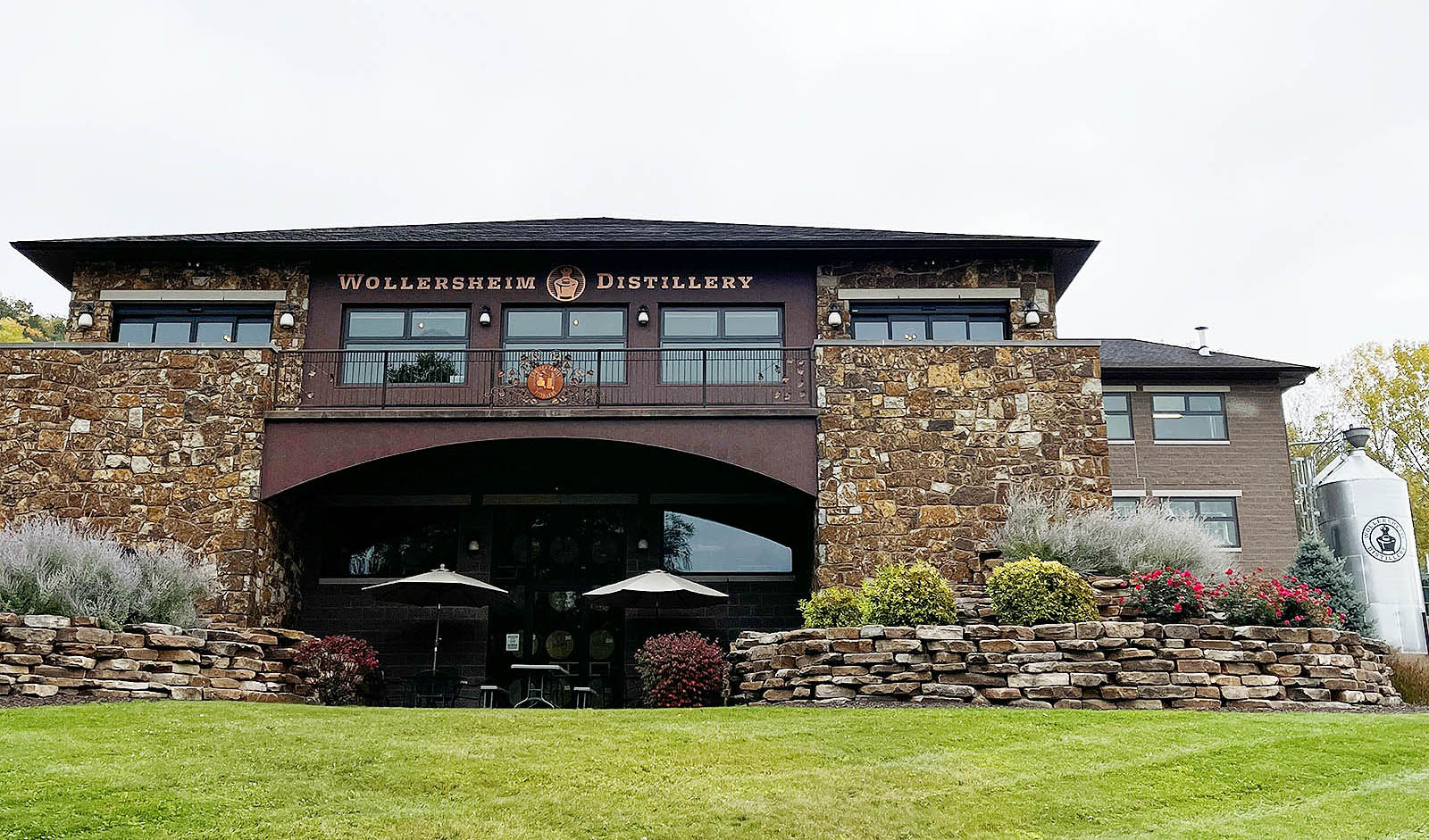 In addition to the wine and spirits - to say nothing of the family tradition - this is what makes Wollersheim special: a long history that is treasured and built upon for the future, but also preserved.
For generations, farms and wineries would roll out the still to extend the life and boost the value of grains, and distill brandy to enjoy to fortify and preserve wines.
When Wollersheim Winery & Distillery in Prairie du Sac, north of Madison, bought a Portuguese still in 2010, that was the approach.

"We started distilling in the winery building," says distiller Tom Lenerz. "This still here, on the right, the way it was set up, we could actually fire it with a natural gas burner. Cooling water was just like a garden hose hooked up to it to cool it...

See Also:
...more

---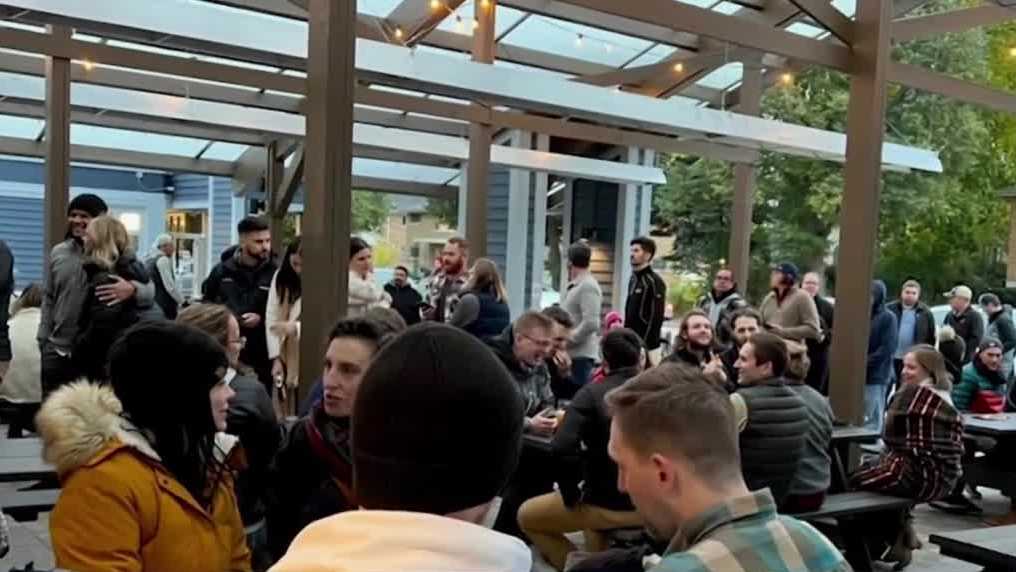 Lion`s Tail, on North Avenue, officially opened Friday
WAUWATOSA, Wis. —A new brewery in Wauwatosa is back open after a busy opening weekend led to a shortage of beer.

"It was everything we dreamed this place could be and thought it could be in a couple years," said Nick Leak, Lion`s Tail Brewing Co. vice president of operations and marketing. "It was like that on weekend one. It was outstanding, a great problem to have," he added...
...more

---
If you`re planning on moving to the beautiful state of Wisconsin, or just taking a trip, you should add the following town to your list of places to go.
The Crazy Tourist website made a list of the top 15 places to visit in Wisconsin. Here`s what the top place was.
The town is called Cedarburg and it`s not too far away from Milwaukee, WI...
...more

Ken Notes: I like all 15...

---
WEDC investment to help fund Two Rivers' only brewery
TWO RIVERS, WI. OCT. 26, 2022 – Wisconsin Economic Development Corporation (WEDC) Secretary and CEO Missy Hughes visited Two Rivers Wednesday to tour the soon-to-open Cool City Brewing Company and announce that the city is receiving a $250,000 Community Development Investment grant to help repurpose a former Wells Fargo bank building into the new brewery.
"Cool City Brewing Company will act as a gathering spot for both community members and visitors," Hughes said. "This is the type of development that can spark more growth in Two Rivers' downtown."...
...more

---
WAUSAU - Timekeeper Distillery and the time-honored Wisconsin tradition of the old fashioned are featured in a short Facebook video posted by "Dateline" ahead of the show`s new episode, which will focus on a local homicide case from the early 2000s.
The episode, set to air Friday, is about the homicide case involving the death of Kenneth Juedes, who was shot twice on Aug. 29, 2006, as he slept in his bed, according to court documents. A jury found Juedes` wife, Cindy Schulz-Juedes, 66, guilty on Oct. 26, 2021, of first-degree murder. Marathon County Circuit Judge Michael Moran sentenced Schulz-Juedes to life in prison without the possibility of getting out on extended supervision...
...more

Ken Notes: I see a new line of cocktails in Timekeepers future... The "Kenneth" a double shot brandy with bitters and grenadine and the "Cindy" a vodka and white soda -- because white soda gets anything out... Too soon???

---
A festival featuring Midwest Black and Brown brewers is coming to Milwaukee Dec. 3.
Brown, Black & Brews: The 5th Ingredient, is aimed at inspiring people of color to get more involved in craft brewing. It`s set for 2 to 6 p.m. Dec. 3 at Sugar Maple, 441 E. Lincoln Ave.
It will feature breweries including Indiana`s 18th Street Brewery, Illinois` Moors Brewing Company, Funkytown Brewery, Brewer's Kitchen, and Azadi Brewing,
and Wisconsin`s Soul Brew Kombucha.
...
...more

---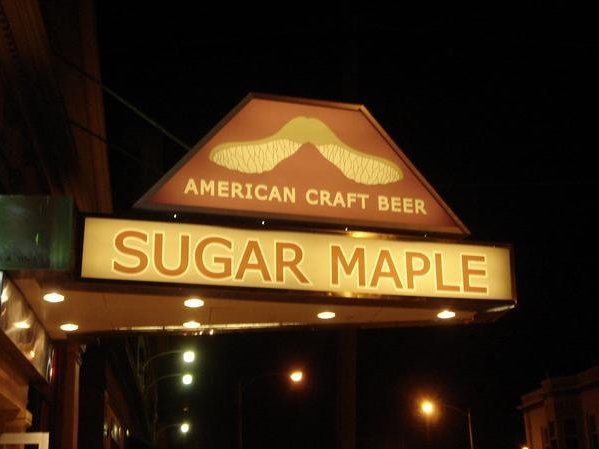 Sample craft beers and find out more about Black- and Brown-owned breweries in the Midwest.
"Brown, Black & Brews: The Fifth Ingredient," the first brew fest in Wisconsin that focuses on both existing and the lack of representation of Black- and Brown-owned breweries, will debut at the Sugar Maple, 441 E. Lincoln Ave. in Bay View.

The fest will take place Saturday, Dec. 3 from 2 p.m. to 6 p.m. The cost is $10 and benefits proceed True Skool, a Milwaukee nonprofit that empowers youth through creative arts and hip hop culture...
...more

---
Tourist Attractions- Places To Visit In Waukesha Wisconsin

If you're looking for a great vacation spot, consider visiting Waukesha Wisconsin. Though small on the map, this charming city is full of unique experiences. Waukesha is located 15 miles west of Milwaukee along the Fox River...
Pieper Porch Winery and Vineyard #1
Pieper Porch Winery
and Vineyard is located in Waukesha, Wisconsin. This winery specializes in producing both red and white wines. In addition, they offer a large variety of fruit wines. Visitors are welcome to tour the winery and enjoy a complimentary tasting.
The winery is also home to
Raised Grain Brewing Company
, which opened in 2018. This brewpub offers craft beer and other innovative products.
The Port Washington Winery is another great destination for wine lovers. It is a family-run establishment that is located just outside Milwaukee. Wine tastings are available by the glass, bottle, or sample, and visitors can reserve a tasting for later...
...more

---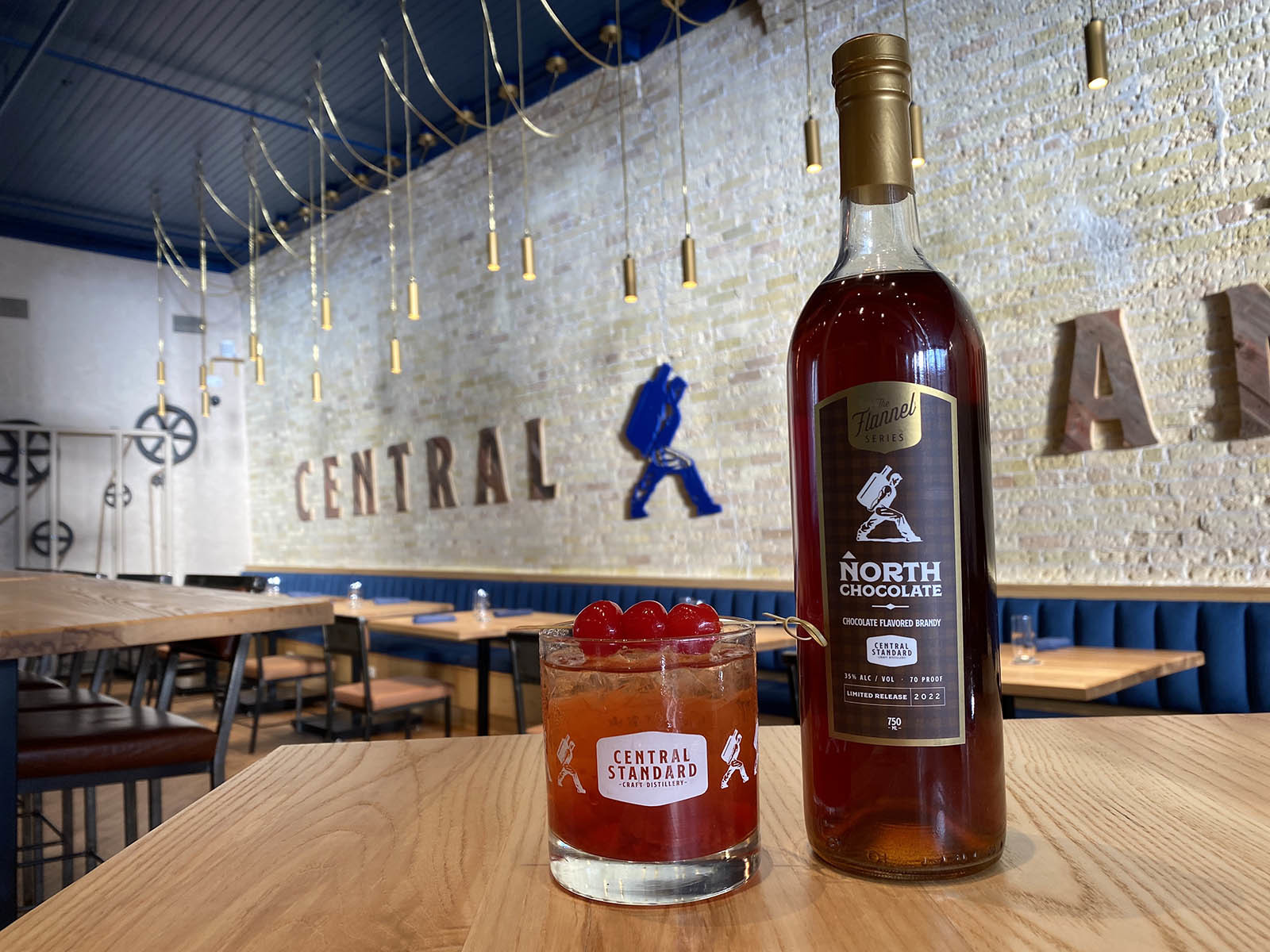 Central Standard Craft Distillery unveils the second installment in its Flannel Series of limited brandies: North Wisconsin Chocolate brandy, which blends North Wisconsin brandy and dark chocolate.
Central Standard Craft Distillery unveils the second installment in its Flannel Series of limited brandies: North Wisconsin Chocolate brandy, which blends North Wisconsin brandy and dark chocolate.

The new chocolate brandy is available in a limited run of 750ml bottles priced between $29.99 and $34.99. ...
...more

---
according to USA Today, legendary Chippewa Falls brewery offers one of the best tours
USA Today recently shared news that most Chippewa Valley locals already knew: Chippewa Falls' Jacob Leinenkugel Brewing Co. is top-notch. According to USA Today's 2022 Readers' Choice poll, Leinenkugel's offers one of the 10 best brewery tours in the nation, coming in at eighth place.

The legendary Chippewa Falls brewery was founded 155 years ago in 1867 and is moving into its sixth generation of family-lead business, with current president Dick Leinenkugel set to pass the torch to his nephew, Tony Bugher, before the new year, ending his 35-year career with the brewery. (He has been president for the last seven years.) ...

...more

Ken Notes: Just there a week ago, it is pretty cool...

---

WiscCrantNews is developing a list of event calendars from across the state that feature Breweries Wineries of Distilleries and their related events. We will make this a permanent part of WisCraftNews so you can always find what going on in real time...

...more

Ken Notes: By the way we recommend adding your event to eventbrite...

---
MADISON, Wi. — Local businesses came together to have fun and help their neighbors at The Bur Oak today.
State Line Distillery, The Bur Oak, and
Young Blood Beer Company
hosted the 2022 'Bur-Oaktoberfest' during Sunday's Packers game, raising money for Breast Cancer Recovery, Inc. in Fitchburg.
Oktoberfest-themed games such as the pretzel toss ruled the day...
...more

Ken Notes: Partnering on an event or fundraiser is a great way to get free press. Send us your events and we will let the world know you are around...

---
Wisconsin-based La Crosse Distilling Co. has struck a three-year partnership with the NFL's Green Bay Packers. Under the deal, La Crosse's products will be served at the Packers' Lambeau Field and the distillery will gain a number of marketing and advertising avenues in tandem with the team. La Crosse's offerings include Fieldnotes Vodka and Gin, Downtown Toodeloo Rock and Rye Whiskey, Robber's Straight Rye Whiskey, and latest offering Heady Bella Coffee Whiskey.
...more

---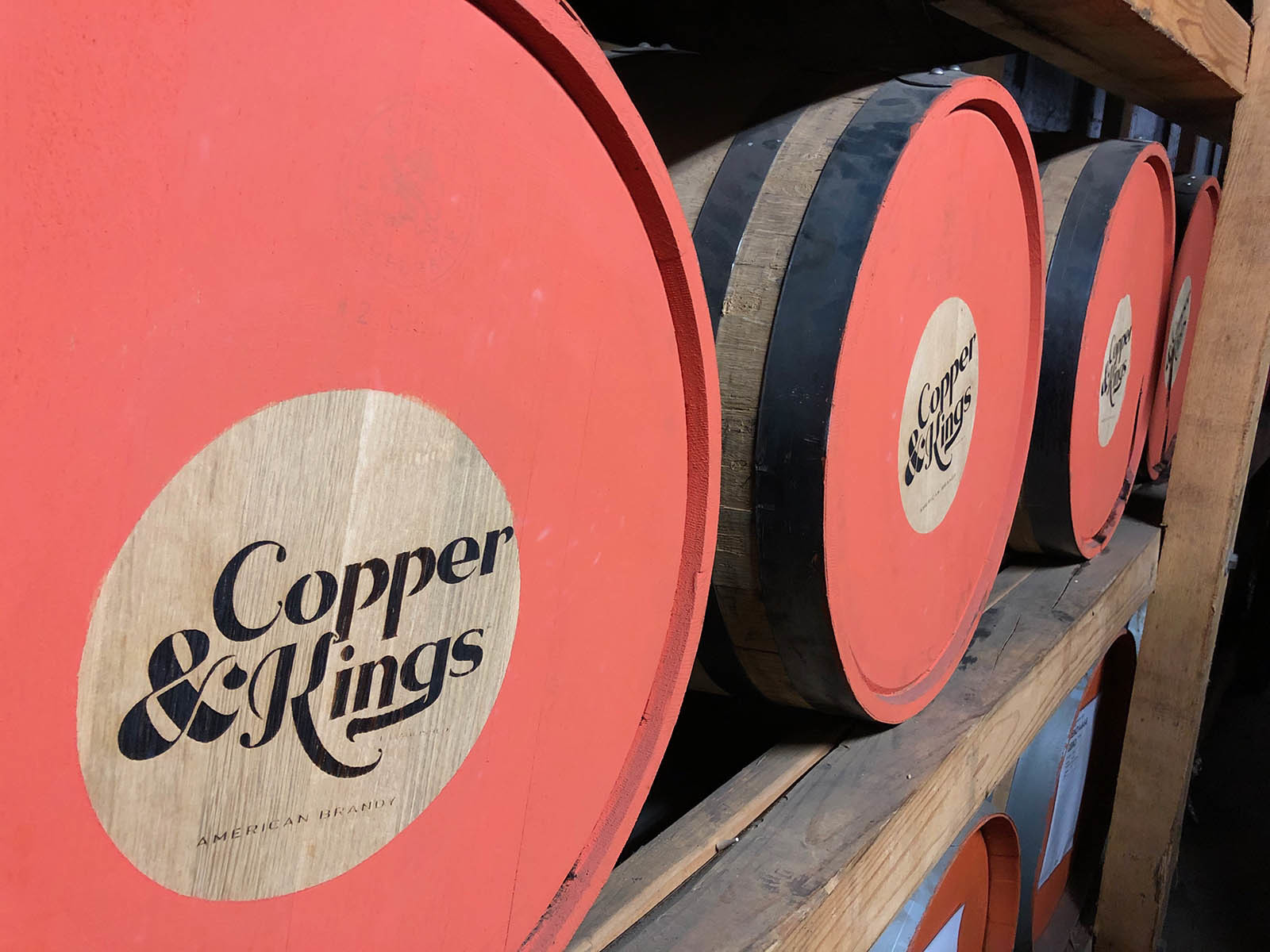 Louisville`s brandy-focused Copper & Kings has scored a touchdown by partnering with the Green Bay Packers in a deal that brings the Kentucky distillery`s brandy to Lambeau Field.
Louisville's brandy-focused Copper & Kings has scored a touchdown by partnering with the Green Bay Packers in a deal that brings the Kentucky distillery's brandy to Lambeau Field.

The three-year deal – a first for C&K – includes brand visibility at Lambeau and at off-premise accounts, too. Of course, Copper & Kings American Brandy will be available at the stadium at concessions and bars, too. ...
...more

Ken Notes: Kentucky???? Come on Wollersheim, Driftless Glen, Central Standard, Dancing Goat, Minhas, State Line, Yahara Bay, Great Lakes...

---
Long journey to Waupaca
Waupaca is the new United States headquarters for distributing a rare European wine that recently gained approval from the Food and Drug Administration (FDA) and the Alcohol and Tobacco Tax and Trade Bureau (TTB) for sale in the U.S.
The first shipment of 500 bottles of Wine of the Sea arrived in Waupaca on Sept. 30.
The wine is aged 100 feet under the Adriatic Sea. During that period, the bottles become encrusted with coral and the underwater pressure intensifies aging.
The constant cool temperature, complete darkness and the gentle rocking of the ocean current forms its final taste.
Bottles are submerged for one or two years depending on the variety. It is considered by some as nature's greatest wine cellar...
...more

---
(WFRV) –Grape harvest is wrapping up in Wisconsin and Retired Rambler Steve stopped by Local 5 Live along with Jim from Duck Creek Winery with a look at how that leads to other local products in our area.
Duck Creek Vineyard & Winery is located at 5046 CR-R in Denmark. Visit them online at duckcreekwine.com.
Trout Springs Winery is located at 8150 River Road in Greenleaf, see more online at troutspringswinery.com.
To learn more about Wisconsin Ledge, a truly unique section of Wisconsin, head to wiledge.org.
...more

Ken Notes: Great Video at the link...

---
The kaleidoscope of shifting autumn tones is one inspiration for an expedition through the Midwest. Patches of cornstalks surround the back roads, and golden hour appears to last just a few moments longer this time of year. Follow along from Milwaukee through Chicago to Indianapolis to celebrate sweater weather with some seasonal activities...
12. Bavarian Bierhaus
Oktoberfest swings late into fall with live polka music and dancing at the Bavarian Bierhaus in Glendale, Wisconsin. Put on your lederhosen and enjoy a stein of German lager and classic Munich cuisine...
The World's Largest Scrap Metal Sculpture at Dr. Evermor's Forevertron Park in Sumpter, Wisconsin, becomes illuminated in the crisp seasonal air with "Power On The Forevertron!" This massive sculpture contains the decontamination chamber from the Apollo 11 Spacecraft...

...more

Ken Notes: I know the scrap metal thing is not "Craft" liquor, but it is cool...

---
Minneapolis-headquartered Indeed Brewing Company celebrates its 10-year anniversary this year. The brewery, founded in 2010, has grown alongside the rising popularity of craft beer and has a deep history of innovation. Indeed was founded with a brewing capacity of 3,000 barrels per year, and today its brewery in Minneapolis and pilot brewery in Milwaukee produce 20,000 barrels per year...
...The Milwaukee pilot brewery and taproom opened in 2019 and hosted its first Wisconsin-made bottle release in 2020. "We weren't interested in just sending beer off to Wisconsin. We consider Milwaukee our second home," said Whisenand...
...more

---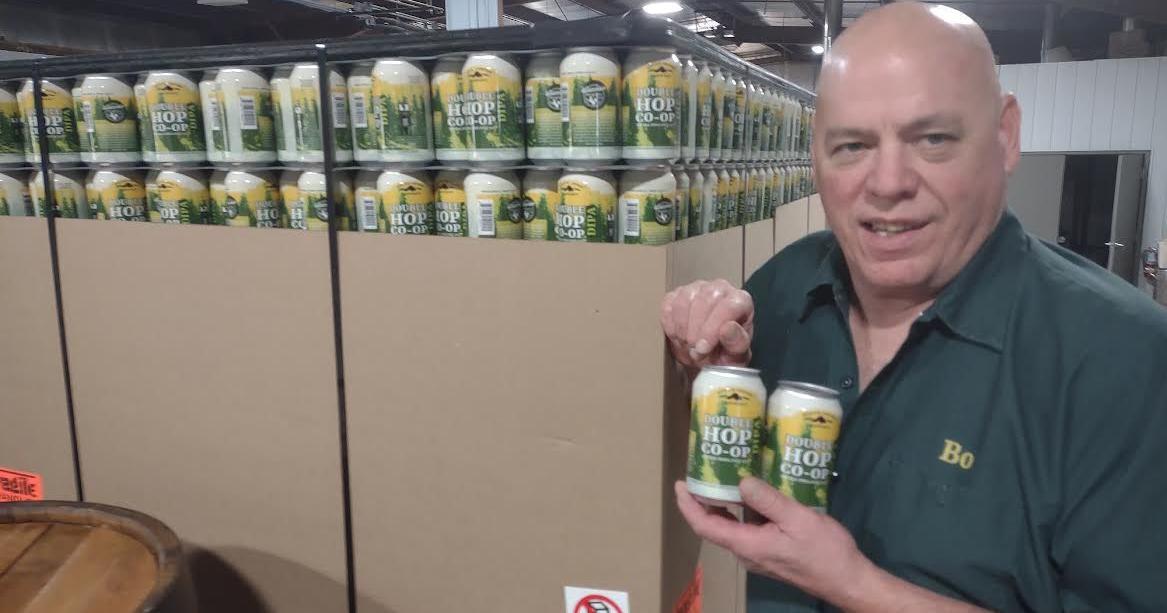 South Shore Brewery Brewmaster Bo Bélanger is a strong believer in producing locally originated brews.
In the past he has backed projects to produce barley malt and hops, the fundamental ingredients that become beer...
...But that hasn't stopped Bélanger in his quest to produce Wisconsin beer with Wisconsin ingredients. On Nov. 15, the South Shore Brewery will release its newest beer, Double Hop Co-Op Imperial India Pale Ale...
..."It's a great opportunity for brewers to join an organization like Wisconsin Hops and Barley Cooperative to bring together the growers and brewers into one room and figure out how to do it collaboratively," he said. "The key to local hops and barley growing is to get more people involved, to get some of the farmers to take a risk in putting them into the ground."...
Links:
...more

---
Rock Bottom, the brewpub that opened 25 years ago in a plum location along downtown Milwaukee`s RiverWalk, has closed.
By Thursday, the large restaurant space at 740 N. Plankinton Ave., in River Bank Plaza, was listed for lease with Colliers commercial real estate company.
Russ Sagmoen, listed with Isaac Berg as agents, said Rock Bottom apparently has been closed since Tuesday....
...more

Ken Notes: Arghhhh... One of my fav`s for fish on Fridays and a rest stop on the Riverwalk, we need to find the perfect entrepreneur to reboot this one!

---
October is Domestic Violence Awareness Month, and the brewery is taking part in a national collaboration to raise awareness towards the problem
GREEN BAY, Wis. (NBC 26) — Many bars, pubs, and breweries have unique alcoholic beverages listed on their menus.
Copper State Brewing Co. in Green Bay is selling a specific type of beer with one goal in mind: to raise awareness towards domestic violence....
...more

---

---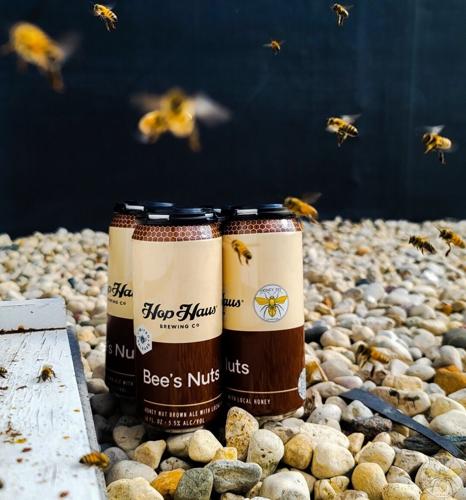 all isn't just for pumpkin spice lattes, Oktoberfest celebrations and other spooky season antics. For us lucky Midwesterners, it's a time to ogle the morphing of color and seasonal change across our landscape.
While we are embracing the beauty and cooler temperatures that define this Wisconsin fall — and seeing as though we are halfway to Earth Day 2023 — perhaps it is the perfect time for a delightfully tasty, very autumnal beer-for-a-cause...
...Feel like watching some Badger football with your four-legged best friend? Stop on by The Boneyard from 2 to 6 p.m. on Saturday, Oct. 22, for its Clean Lakes Alliance fundraising "Tail"gate Party featuring Bee's Nuts, food trucks and the Crazy Dog Mom popup shop selling apparel and dog treats...
...a huge congratulations to four Wisconsin breweries for their award-winning beers this past weekend...
...Three Madison-based breweries each took home a medal while Milwaukee-based Mob Craft took home a bronze medal for Lophunk in the American Sour category.

Here in Madison, Giant Jones received a bronze medal for Doppelsticke Altbier in the Other Strong Beer category and Great Dane's downtown brewpub received bronze for their Great Dane Oktoberfest in the German-Style Märzen category. And it wasn't just bronze medals Wisconsin took home: Working Draft's Klosterade brought home gold in the German-Style Dopplebock or Eisbock category....
...Photos: Ukrainian beer made by Dane County brewers & Ukrainian Beer Festival...

...more

Ken Notes: READ THIS ARTICLE!

---
What's not to love about Oktoberfest? Never-ending pours of Oktoberfest beers like amber-hued märzen, salt-flecked pretzel knots and more German treats—they're all sorely missed once the official festival concludes in early October...
"Gaffel is wonderfully effervescent with a slight minerality thanks to the water in [Cologne]. It has a beautiful breadiness as well as a bright floral hop aroma," says Corey Blodgett, brewmaster of Gathering Place Brewing in Wauwatosa, Wisconsin.
"Like all kölsch, Gaffel is crisp and refreshing with enough sweetness at the finish to keep you drinking stange after stange."...
...more

Ken Notes: Nice, Wine Enthusiast selects a Wisconsin brew as one of six!

---
One fall weekend in 2001, chef
Tom Colicchio
travelled to the sleepy town of Kohler, Wisconsin to headline the first
Kohler Food and Wine
festival. In the 21 years since, Colicchio's rise to culinary stardom—as the head judge on Bravo's
Top Chef
and the chef and owner of
Crafted Hospitality
—means he has less time and energy for food and wine festivals. "It's always good to get out there but I do a lot less of it because it's challenging, I miss my kids and family when I travel so I try to limit it." Colicchio tells me at this year's Kohler Food and Wine. "You can get burnt out, so I pick and choose where I go."...
...more

Ken Notes: What a GREAT article!!!!

---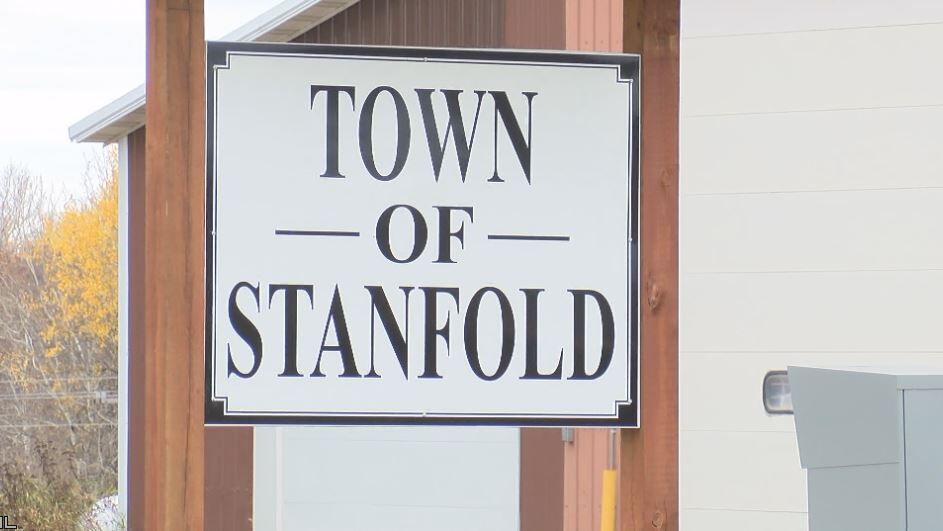 TOWN OF STANFOLD (WQOW) - It`s not exactly common to have a dry town in Wisconsin, but during next month`s election, a township in Barron County will consider allowing alcohol sales in its boundaries for the first time ever.
On November 8, residents in the Town of Stanfold, which is between Rice Lake and Cumberland, will have the chance to vote on this advisory referendum question:
"Should the town of Stanfold issue alcoholic beverage licenses allowing the sale of alcoholic beverages within the town?"

...more

Ken Notes: Every drop of Jack Daniel`s consumed around the world was produced at the distillery, in Lynchburg, Tennessee. Lynchburg is located in a county that has remained dry since prohibition – thus no alcohol can be sold.

---
It's Wisconsin, so there is good beer.

I made my first visit to Madison from Purdue in 2009. The fans were very friendly, but I am betting that Purdue's 37-0 loss had something to do with it. I was able to see and participate in Jump Around, then fled the place because Purdue was losing badly. On the way home I did mange to pick up a local brew that is the subject of today's Friday Drankin'.

Capital Brewing is west of the Madison campus about five and a half miles northwest of Camp Randall Stadium. They are one of the oldest breweries in Madison, as their roots go back to the 1870s. The current incarnation was founded in 1984, and brewed their first batch of beer, a pilsner, in the spring of 1986 and was founded to brew traditional German style lager beer in America. It has branched out to include American style ales, barrel aged beers, and several distinct IPA's. Capital Amber (the largest seller) has been available in cans since 1999...

...more

---
PLYMOUTH - A Yankee settler back in 1846 built a timber-frame clapboard Greek Revival building on Mill Street as his home and for his lodging business.
Martin M. Flint, who arrived in Plymouth from Vermont, started the lodging business soon after in 1848.
The advent of a lodging business was likely the result of an influx of immigrants who needed a place to stay for a night during their travels to their new lives.
The building was built one year after the first white settlers — Isaac, John and Rensellaer Thorp and William Bowen — arrived in what would become the town of Plymouth...
...more

---
The mystique of sturgeon spearing on Lake Winnebago and a fascination with the art of distilling drew University of Wisconsin Oshkosh history professor Karl Loewenstein to an interesting new entrepreneurial venture—one that may include a few history lessons for his students...
...Loewenstein also is thinking about a series of public lectures as part of the UWO Learning in Retirement program and considering how students might learn the chemistry of distilling to help him run a small business.

...more

---
Madison-based Great Dane Pub & Brewing Company is encountering supply chain-related delays and higher costs as it gears up to open a new brewery in Japan next year.
That's according to brewmaster Rob LoBreglio, who yesterday discussed the company's plans for the new brew pub in the city of Sendai, located about two hours north of Tokyo. He spoke during a trade policy virtual luncheon hosted by WisBusiness.com, WisPolitics.com and the Wisconsin Technology Council.
"We started this process over eight years ago, and finally now after eight years we broke ground last month," he said. "Going over next week, we're going to have a groundbreaking ceremony and hopefully we will be open by late spring or summer." ...
...more

Ken Notes: I love the idea of Wisconsin companies branching out!

---
Attention cocktail lovers: raise your hand if you've ever had a bottle of vermouth go skunky before finishing it. Dedicated martini drinkers Eric Berg and Ben Proctor have, so they came up with a solution—Lasdon Vermouth, a dry white vermouth sold in six-packs of 60-milliliter mini-bottles (about two ounces each). They will soon launch a sweet red vermouth as people begin shopping for holiday stocking stuffers...
...more

---

---
Dubbel Dutch hotel opens new coffee shop and cocktail lounge
The new Gülden Room in the Dubbel Dutch hotel, 817 N. Marshall St., is both a cocktail lounge and coffee shop, operated by F Street Hospitality. The related F Street Dubbel LLC bought the 17-room boutique hotel in summer, two years after it opened.
The Gülden Room's cocktails feature house-made syrups, gold-flake garnishes, and wood-smoked old fashioneds. The bar also serves Gulden Draak ale and other Belgian and Dutch products.
...more

---
Plus English ales, big barleywines, barrel-aged treats and more are on tap
Are you a fan of no-nonsense English-style ales? Then good news: Bill Morgan at
Full Mile Beer Company and Kitchen
in Sun Prairie has an authentic ESB (extra special bitter) on tap called Halfpenny...
...Nov. 18, at the
Malt House
where it will be placed on the bar and served in "real ale" style at cellar temperatures and by gravity...
Milwaukee's
Lakefront Brewery
is out with three new beers in its Brewers' Reserve Series. All are full of fall flavors and warmth at over 12 percent ABV...
Stouts are great fall beers
and
Tyranena Brewing
of Lake Mills has one that might make you do a double-take...
A taste of Christmas
has arrived early from
One Barrel Brewing
. Owner Peter Gentry just released Don't Touch Santa's Beer...
...more

Ken Notes: GREAT READ from Isthmus...

---
When it comes to putting on nature's brilliant fall color show, Walworth County, Wisconsin, knows exactly how to do it. Luckily for families in Chicagoland, just a half tank of gas will put you right in the midst of that spectacular fall beauty and small-town charm where locals love to roll out the red carpet.
To help you plan a weekend trip (or longer), there's no better way to get the insider info needed to enjoy all that Walworth County has to offer than from a Walworth County native who's proud to call it home.
3. Enjoy all the fruits of the fall harvest.
Apple Barn Orchard and Winery in Elkhorn is a popular destination for many Chicagoland families. In addition to pick-your-own apples, its bakery is packed with fresh pies and apple cider doughnuts, plus it has a country store and also a master winemaker on-site with wine tastings from its own winery — with apple wine, of course — for adults...

...more

---
Whether it's our fresh spin on food and drinks or the world-class museums, performing arts venues and cultural centers, Wisconsin knows how to make a day spent indoors a day well-spent. Here's to memorable experiences no matter the weather.
Take in a local perspective on Civil War history in Kenosha (Kenosha County)
Explore the lesser-known stories of the Civil War at The Civil War Museum in Kenosha. This museum focuses on the perspectives of the people from Wisconsin and six other Midwest states – Illinois, Indiana, Iowa, Michigan, Minnesota and Ohio...
...To wrap up your night, head to
Timekeeper Distillery
for craft cocktails. Sip on a tried-and-true drink like the bee's knees. Or go with the distillery's original cocktail creations, including one that uses a beet-infused gin! The distillery is located inside a historic train depot constructed in 1901. The building was designed by the same architect behind Chicago's Navy Pier....
...more

Ken Notes: Make sure your establishment is on the agenda in your area...

---
Dr Pepper — its official name has no period, which I assume frees it from having to produce a medical degree upon request — knows it's not merely a soft drink. It's a stately mixer.
The fruit-ish, cola-adjacent, difficult-to-describe soda is underappreciated for its ability to make a palatable cocktail with even the harshest of booze. Dr Pepper and whiskey is an easy, reliable mixed drink. And since bourbon country overlaps nicely with the college football fans Dr Pepper has eagerly courted every fall with a barrage of extended-universe advertisements, the soft drink goliath reached out to meet those fans halfway...
...more

Ken Notes: OK National attention is good, but isn`t this a waste of Central Standard Whisky? Also the DP is already "flavored"...

---
The small east-side brewery will begin automated bottling and expand production
Giant Jones, the little east-side brewery that has been specializing in "big" beers and relatively unfamiliar styles like barleywines and historic ales from Belgium, England and France, is taking a leap forward this fall. The brewery is expected to complete installation of an automated bottling system this month, followed by the purchase of three new fermentation tanks over the next year.

Bottling has been a major bottleneck for the brewery preventing its growth. "We haven't even tried to find new places to sell our beer since before the pandemic because we can't keep up with bottling demands," says co-owner and brewmaster Jessica Jones. The brewery is known for its single 500 mL bottles with labels that often depict giants, gods and goddesses, and legendary characters from myths and legends....

...more

Ken Notes: I wonder if we could create a regional bottling coop/facility for small craft brewers...

---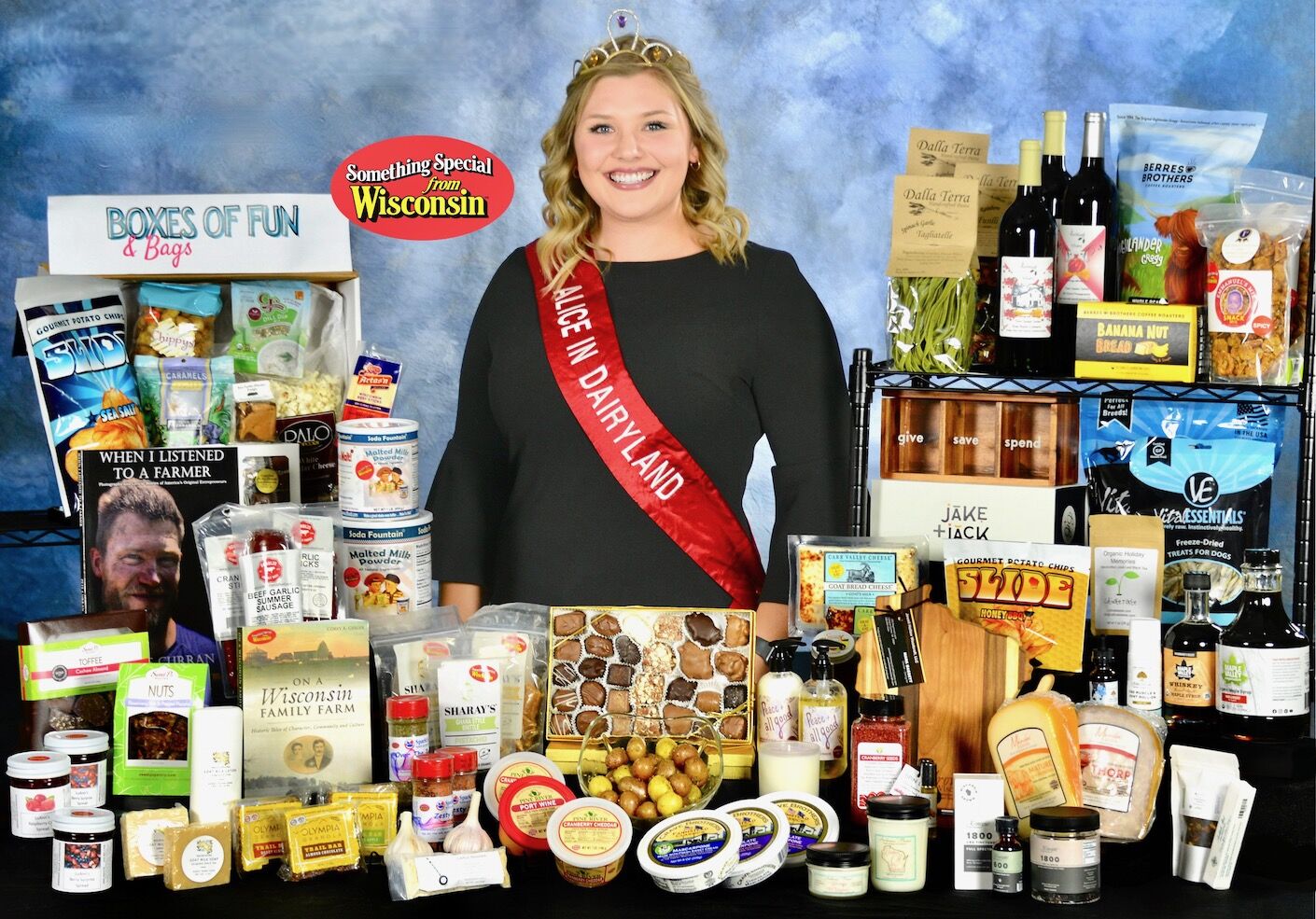 With the holiday season just around the corner, many consumers are in search of gifts and ingredients to make their holidays special. As you shop for ingredients for the holiday feast and unique gifts for friends and family this year, the Wisconsin Department of Agriculture Trade and Consumer Protection (DATCP) encourages you to keep an eye out for the Something Special from Wisconsin (SSfW) logo.
The red and yellow SSfW logo is a quick, reliable way to identify genuine Wisconsin products. Products displaying the logo have at least half of the item`s ingredients, production, or processing attributed to Wisconsin...
...more

Ken Notes: This is a great program....

---
Summer activities begin as early as Memorial Day Weekend, when marinas fill with boaters and a full boating season begins. If you've never been sailing before, you can take a "First Sail" class from the Sailing Education Association of Sheboygan, which will teach you the basics of boating.
3 Sheeps Brewing Company #6
3 Sheeps Brewing Company, a locally owned brewery, is Sheboygan's sole packaging brewery. They have been making a range of ales and craft beers since 2012 and also seasonal brews. The brewery can produce up to 20 beers per tap...
...more

Ken Notes:

---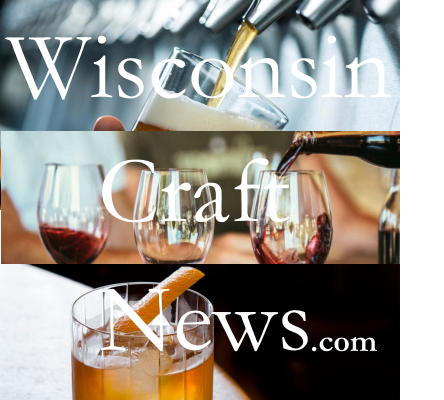 WisconsinCraftNews.com newsletter, of 10 to 20 articles, will be emailed to a minimum of 1,000 breweries, brew pubs, wineries, distributors, news outlets, and enthusiasts each week. We will grow this list exponentially as we continue. The websites, WisCraftNews.com and WisconsinCraftNews.com are always online and available to view and search, where we maintain several hundred articles. Our rates are extremely cost effective.

"Our goal is to present a positive view of the craft beer, wine, and liquor markets in the State of Wisconsin", Ken Harwood, Editor and Publisher.
Wisconsin Craft News is a positive look at these businesses, their contribution to local markets and communities and development projects across the state. We will highlight the value and quality of this local production and bring attention to these products on the national stage.

We believe in the Wisconsin business community and believe that telling their stories will positively impact both growth and better legislation in the State. We are nonpartisan, pro business, pro positive environmental issues, and most importantly pro WISCONSIN...
Partners $1,500.00 / Year

Limited to Four (4) Companies Each Year
We will run at least TWO featured stories about your company, products or projects during the year. You can announce new products, special events, press releases, links to registration or ticket sales, Etc...

A large (240 x 240 px) Logo and Link to your website will appear near the top of the newsletter*

A 240 Character "Tag Line" or text message appear with logo
You can forward additional press releases for inclusion in any future issue
You company will be added to our search algorithm all year

Or become a Primary Sponsor for $500 per year
Limited to Nine Companies
A large (160 x 160 px) Logo and Link to your website will appear in every issue*
A 60 Character "Tag Line" or text message with logo
We will run at least two featured stories about your company or projects
You company will be added to our search algorithm
Support

Support WisconsinCraftNews.com for $250 per year

Unlimited Number of Companies

Your Logo (120 x 120 px) and Links to your website will appear in every issue*
You company will be added to our search algorithm
*and on our websites

Thank You!
...more
---
WisCraftNews.com is a publication of the WisconsinDevelopment.com Network
Ken Harwood - Editor / Publisher - Ken@KenHarwood.com - 608.334.2174


---

Start Week: 41 - Query String:SELECT * FROM wiscraftnews WHERE `issue` > 41 and volume = 10 OR `issue` > 90 ORDER BY sortorder