---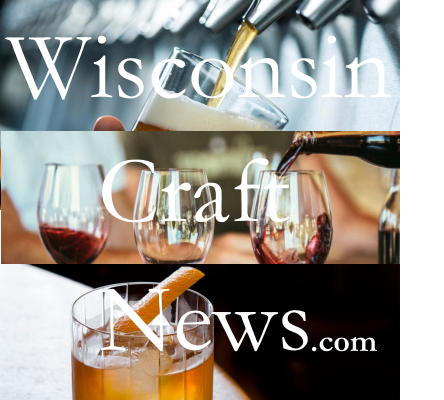 Online
-
Titles & Notes
-
Search
-
Index
-
Share

Wisconsin Craft News is an aggregation of positive news about Wisconsin`s Craft Beer, Wine, and Distillery industries. The website is online at
WisCraftNews.com
and the newsletter will is emailed to over 2,000 enthusiasts, businesses, and supporters each week.
...more
---
WisCraftNews.com is a publication of the WisconsinDevelopment.com Network
Ken Harwood - Editor / Publisher - Ken@KenHarwood.com - 608.334.2174


---

---
Commerce Street Brewery is located in the hometown of White`s late husband Allen Ludden.
The Commerce Street Brewery in Mineral Point, Wisconsin has allowed both regulars and first-timers to buy a beer in advance for a friend, which could be collected on their next visit to their pub. The bartenders kept track of everyone who had a brew waiting for them in a charmingly analog way: by writing their name on a giant chalkboard hanging on the wall.
For the past several years, the top name on the list has been Betty White, who had more than 40 beers waiting for her if she ever happened to be in the area. The idea that the beloved Golden Girls star, who died last week at age 99, might make her way to southwest Wisconsin wasn`t that far-fetched: her late husband Allen Ludden was originally from Mineral Point and is buried in the city`s Graceland Cemetery...
...more

Ken Notes: Here`s to Betty, Blonds, Beer and all those who will be road tripping to Graceland (in Wisconsin) to have a drink with Allen....

---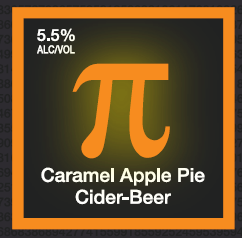 Madison, WI: Caramel Apple Pie Beer Coming Soon To Delta Beer Lab
In the middle of January 2022 Delta Beer Lab will be releasing it's newest brew known simply as ?. Pronounced Pi, this release is described as a Caramel Apple Pie Cider/Beer hybrid made from half barley and half apple cider. This new brew is fermented with Ale and Wine yeast simultaneously.
This unique beer is brewed using three different types of caramel. Head Brewer Pio (Tim Piotrowski) uses as much caramel malt as possible with just a small amount of base malt to provide the enzymes necessary for sugar extraction.
The finished product finishes semi-sweet after being back-sweetened with cider. See attachment for label design.
Vital Stats:
30 barrel batch
5.5% ABV
15 IBU
12-15 SRM

...more

---
The Greatest Show on Earth
Beer & Cheese Fest returns to the Alliant Energy Center in Madison, Wisconsin, for year 12 on Saturday, Jan. 22, 2022! Meet and mingle with brewers and cheesemakers from around the state (and beyond) and sample hundreds of delicious creations in the midst of your bleak Wisconsin winter. This event is for attendees 21+ years of age.
This event sells out every year, so grab them while you can.
Watch this episode of Discover Wisconsin to see what our fest is all about.
Best of Fest: Attendees vote to declare which beer and cheese is the Best of Fest.
...more

---
Husband Allen Ludden graduated from high school in Corpus Christi
MINERAL POINT, Wisconsin — Here`s to you, Betty White.

A small town in Wisconsin with a connection to the actress and comedian -- who died last week at age 99 -- has been honoring her over the years with her own beer.
It`s called "Blonde Betty."

CNN reports that customers at the Commerce Street Brewery Hotel in Mineral Point, Wisc., have been buying beers for White over the years so if she ever visited there would be free drinks waiting for her....

...more

---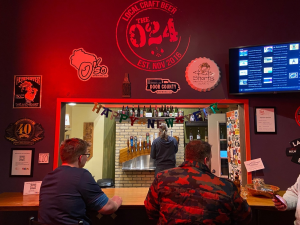 The holidays may be over, but the season for celebrating is still going strong at The 024 – and not just because some festively glittering New Year's décor can still be found on its tables and over the bar. This weekend, the Grafton craft beer hotspot – found at 1300 14th Ave. – will celebrate its five-year anniversary with two small (and sold-out) gatherings for friends and regulars who feel more like family, who've all played their part in brewing some wonderful new history in an old historic building.
"I've really enjoyed the journey," said Paul Alexander, who co-owns and bartends at The 024 with his wife, Liz. "It was a step outside of my comfort zone, but it was a good thing for me to do. I was ready to do this." ...
...more

---

---
Nearly two decades after he began the fight to bring distilling to Wisconsin, Great Lakes Distillery founder Guy Rehorst is branching out into nonalcoholic options with a new company, Boundless Beverage.
On Jan. 27 he`ll launch Sans, the newest brand from Boundless. The first product will be Junipre (pronounced like juniper), a nonalcoholic botanical spirit with flavors of juniper, ginseng, orange zest, coriander, cardamom and chili pepper. The event begins at 5 p.m. in the Great Lakes Distillery Tasting Room, 616 W. Virginia St., and is open to the public.
"The basis was modeled after our gin that we produce at the distillery, Rehorst Gin, but it does not have the same flavor profile," Rehorst said.
He found inspiration from the growing market for zero-proof cocktails and nonalcoholic drinks, but also from his own friends and family...
...more

---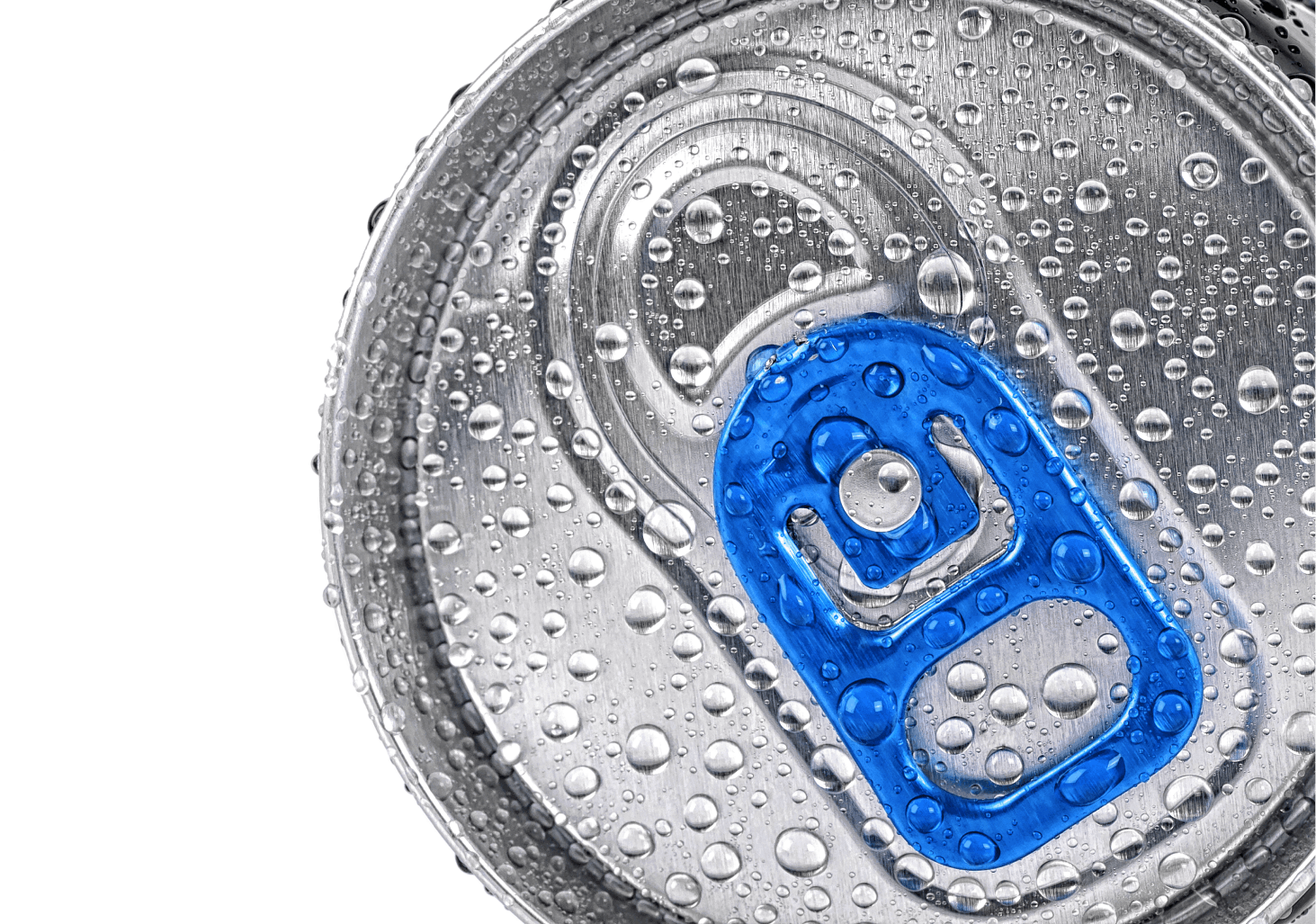 MILWAUKEE — Aluminum can manufacturer Ball said in November that starting Jan. 1 they will require customers to buy a minimum of five truckloads of cans at once. However, Ball announced it will now delay the changes until March 1...
...more

---
Giant Jones Brewing Company
Dates: January 8, 2022

Time: 2:30 PM to 4:00 PM
Price: $35 per person

Join Brewer/Owner, Jessica Jones - a Grand Master Beer Judge (BJCP) and Advanced Cicerone® - on a guided beer tour!
Dive into the art and science behind flavor - from water to glass. Learn about the brewing process, ingredients, and fermentation - all tied into your own flavor knowledge. You will not only get to enjoy our flavorful brews, you will learn the principles behind pairing food and beer, as we conclude this experience with a beer & chocolate pairing!

931 E. Main St., Entrance on Brearly
Madison, WI 53703


...more

---
MILWAUKEE (January 13, 2022) – My Turn number 41, in a long line of employee-made beer, is a Belgian-style Grand Cru. Tyler Senz is a long-time Brewery employee and a favorite brewing tech. "The term Grand Cru indicates a more elaborate version of a brand," said Senz. "It denotes a limited production of a special or higher quality beer. If I do say so myself."
The My Turn Tyler, Grand Cru, tastes of dark brown sugar, dried cherry and dates from Belgian yeast joined together with a caramelly and toasty base. "Tyler and the brewers crafted something special," said Lakefront Brewery Brand Manager, Michael Stodola. Usually, our My Turn series serves up something interesting, but Tyler takes that one step farther. It's a special liquid."...
...more

---
Friday, January 14th, 2021
Paradiddle`s Café Pop-Up + Live Music from Kelly Jackson
?Join us at the distillery for a fun filled Friday night with great food and live music! Paradiddle`s Café from Waterloo, WI will be here with their delicious sandwiches, wraps, soup and desserts and the Kelly Jackson will be performing an awesome acoustic set. Don`t miss out!
5-8 PM
...more

---

WiscCrantNews is developing a list of event calendars from across the state that feature Breweries Wineries of Distilleries and their related events. We will make this a permanent part of WisCraftNews so you can always find what going on in real time...

...more

Ken Notes: By the way we recommend adding your event to eventbrite...

---
APPLETON - Beer has long been a way for people to connect with each other in Wisconsin. Now, pulling up a stool at two local breweries means not only connecting over a cold one, but supporting a cause.
Black is Beautiful, an imperial stout being brewed and sold by McFleshman`s and Appleton Beer Factory, got its start following the social uprising in 2020 that swept the country and many parts of the world following the murder of George Floyd and the death of Breonna Taylor...
...more

---
Winter brews from Full Mile, Hop Haus, Lone Girl, Delta Beer Lab and One Barrel take away the chill
Full Mile Beer Comany`s weizenbock.
Fans of winter warmers: Don't miss Full Mile Beer Company's weizenbock. It's my favorite of the last 12 months and sets a high bar for the 2022 bock season. This 7.2 percent ABV German-style bock has a high percentage of wheat set against a background of pilsner and caramel malts...
Order me pancakes
What is a blended imperial stout? Hop Haus Brewing Company is offering infused variants of its Black on Black, a Russian imperial stout aged for 10 months in Willett bourbon barrels, that finishes at 11 percent ABV ($15/two-pack of 12-ounce cans). ...
Get BAQ
John Russell, brewer at The Lone Girl Brewing Company in Waunakee, released a holiday four-pack of 22-ounce bomber bottles just before Christmas...
Happy anniversary
Delta Beer Lab

just released its Scotch ale, aged 10 months in J. Henry and Sons bourbon barrels. It's complex and sweet, with toffee and caramel flavors that meld with the barrel's oakiness, and modestly strong at 7.5 percent ABV. ...
Oatmeal chocolate chip cookie in a glass
One Barrel Brewing Company's Cookie Monster Imperial Milk Stout just appeared on Madison store shelves. This winter, One Barrel ramped up production into four-packs of 16-ounce cans ($13). It's full of roasted barley and chocolate malt and warm at 8.2 percent ABV. ...

...more

Ken Notes: So many brews so little time...

---
Milwaukee Food & Beverages...
Craft Beer
Lakefront Brewery




Distilled Spirits
Great Lakes Distillery & Tasting Room




Hard Cider
Lost Valley Cider Co.




Soda
Sprecher Brewery
...more

---
Social media is full of pictures of places and things that you might look at and think "there is no way that`s real." This is the exact thought I had when I saw a photo of this bar in Wisconsin.
Unless you happen to be in the area don`t focus on the location way up in Northern Wisconsin. You have got to see photos of the inside and outside this place...
...more

Ken Notes: My dad used to take clients for the Waupaca Foundry to a place called Guth`s in the 70`s on the Wolf River, he told them to dress up, it was not much more that this place and the driveway was all bottle caps...

---
If your new year plans include `Dry January` or if you`re just looking for a non-alcoholic beer that ACTUALLY tastes good, then tune in to the latest episode of Pour Another Round! We`re joined by Sam from Athletic Brewing Company, an entirely non-alcoholic beer company.
...more

Ken Notes: Guys I ran this because Wisconsin needs a craft low cal and or non alcoholic beer, and then you need them on your show. ABC is an interesting model gaining national traction...

---

---
Try a few nonalcoholic brews and enjoy some beer-related exercise to get those resolutions off to a good start...
Friday, Jan. 7
Sahale Ale Works (1505 Wisconsin Ave., Grafton) has a
barrel-aged beer release
perfect for kicking off 2022.,,,
This week's beer release at 1840 Brewing Company (342 E. Ward St.) is Plumpy Fruited Sour made with cranberries and plums...
Third Space Brewing (1505 W. St. Paul Ave.) has a pair of beer releases set for when it opens at 2 p.m. The seasonal Juice Fix IPA...
Saturday, Jan. 8
The Milwaukee Record is taking Dry January seriously and hosting
N/A Day: A Dry January Beverage Festival
at The Cooperage (822 S. Water St.) from noon to 4 p.m. For just $20 you can sample nonalcoholic beer, drinks, wine and more...
Thursday, Jan. 6
If you're attempting to put the craft beer aside for the month of "Dry January", Ray's Wine & Spirits (8930 W. North Ave.) can help. From 6:30 to 8 p.m. they'll be exploring non-alcoholic wines, spirits and beer. The cost to register for the learning event is $30.
Friday, Jan. 7
Sahale Ale Works (1505 Wisconsin Ave., Grafton) has a barrel-aged beer release perfect for kicking off 2022. Warm Fuzzies is an imperial stout aged in Willett and Henry McKenna bourbon barrels. One variant, Maple Warm Fuzzies, was aged a barrel that held Wisconsin maple syrup. A limited amount of cans are available and both will be on tap at 3 p.m.
This week's beer release at 1840 Brewing Company (342 E. Ward St.) is Plumpy Fruited Sour made with cranberries and plums. Presale for bottles starts at 9 a.m. but if you want to try some on tap, it'll be available Wednesday starting at 4 p.m.
Third Space Brewing (1505 W. St. Paul Ave.) has a pair of beer releases set for when it opens at 2 p.m. The seasonal Juice Fix IPA, which registers a sessionable 4% ABV, makes a return and the taproom-only Peanut Butter Nitro Milk Stout hits the tap lines. Third Space Club members get a free 10-ounce pour of the stout, and every other beer release in 2022, if they show up on release day. That's reason enough to be a member.
Saturday, Jan. 8
The Milwaukee Record is taking Dry January seriously and hosting N/A Day: A Dry January Beverage Festival at The Cooperage (822 S. Water St.) from noon to 4 p.m. For just $20 you can sample nonalcoholic beer, drinks, wine and more.
Sunday, Jan. 9
Did you make a resolution to do more brewery yoga in 2022? You're in luck. Third Space is hosting an
hour-long yoga session
...
igs and Swigs brings an Irish dance workout to Black Husky Brewing (909 E. Locust St.) at 11 a.m. Registration for the hour-long workout costs just $15...
There's nothing on the line when the Packers take on the Lions on Sunday, and that makes the
Pack Party
at Milwaukee Brewing Company (1128 N. 9th St.) even more relevant....
...more

---
Kings & Convicts Brewing, the tiny north suburban operation whose founder stunned the beer world in late 2019 by buying the famed Ballast Point brewery, is scrapping a plan to build a new headquarters in southern Wisconsin and heading instead to Ballast Point's longtime home of San Diego...
...Kings & Convicts broke ground in 2019 on what was to be a 50,000-square-foot production brewery in Pleasant Prairie, Wisconsin, about 5 miles north of the Illinois border. The project was not completed, and the deal between the brewery and the land's developer dissolved...
...more

Ken Notes: This might be an opportunity for a new establishment in Pleasant Prairie...

---
Relax and recreate at Wisconsin`s Destination Kohler, an elegant paean to the past.
We needed a break. A break from vaccines, viruses, masks, plans for next year, plans to return to normalcy when nothing really feels normal. A resort was in order, but I wanted something new. My family found exactly what we needed at a short getaway in Kohler, Wis.
You may recognize the name Kohler. You`ll find it on kitchen sinks, faucets, baths and toilets. In 1900 the Kohler Co. built a factory just outside of Sheboygan, a small city along Lake Michigan. Immigrants came from all over to work there....
...more

---

---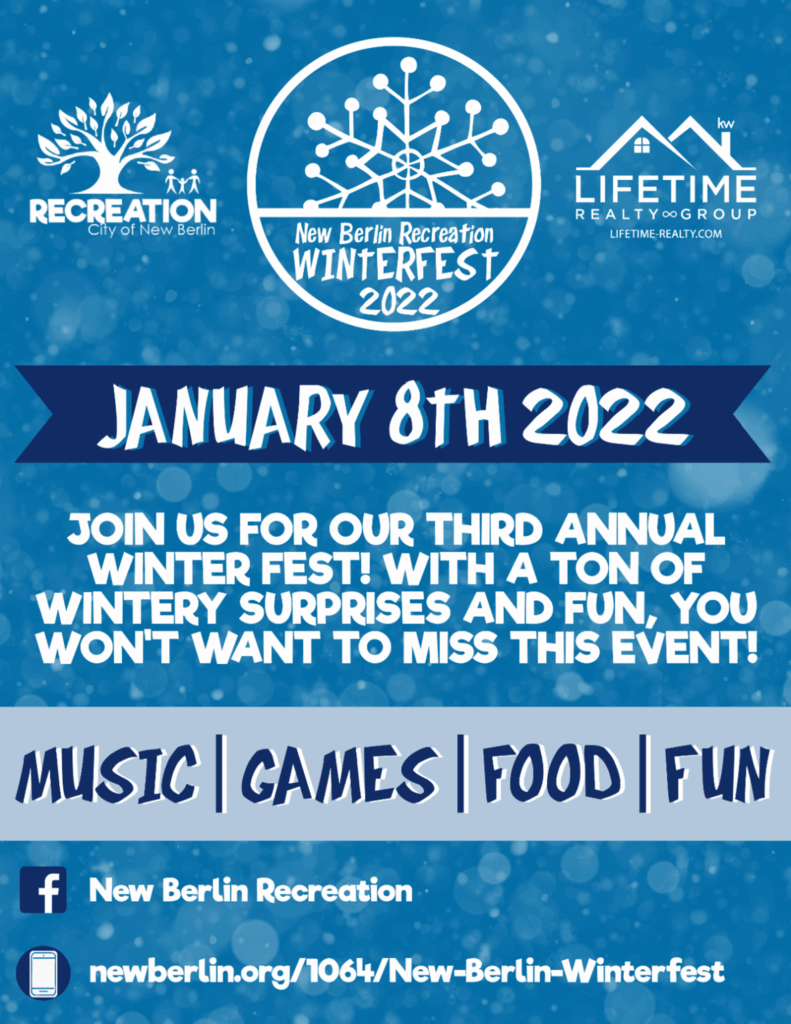 Winter Beer Garden (Malone Park)
Saturday, January 8, 2022
Date: January 8, 2022
Time: 12:00 PM?-?7:00 PM
Location: View Facility
Malone Park




Address:
16400 W. Al Stigler Pkwy.
New Berlin, WI 53151

...more

---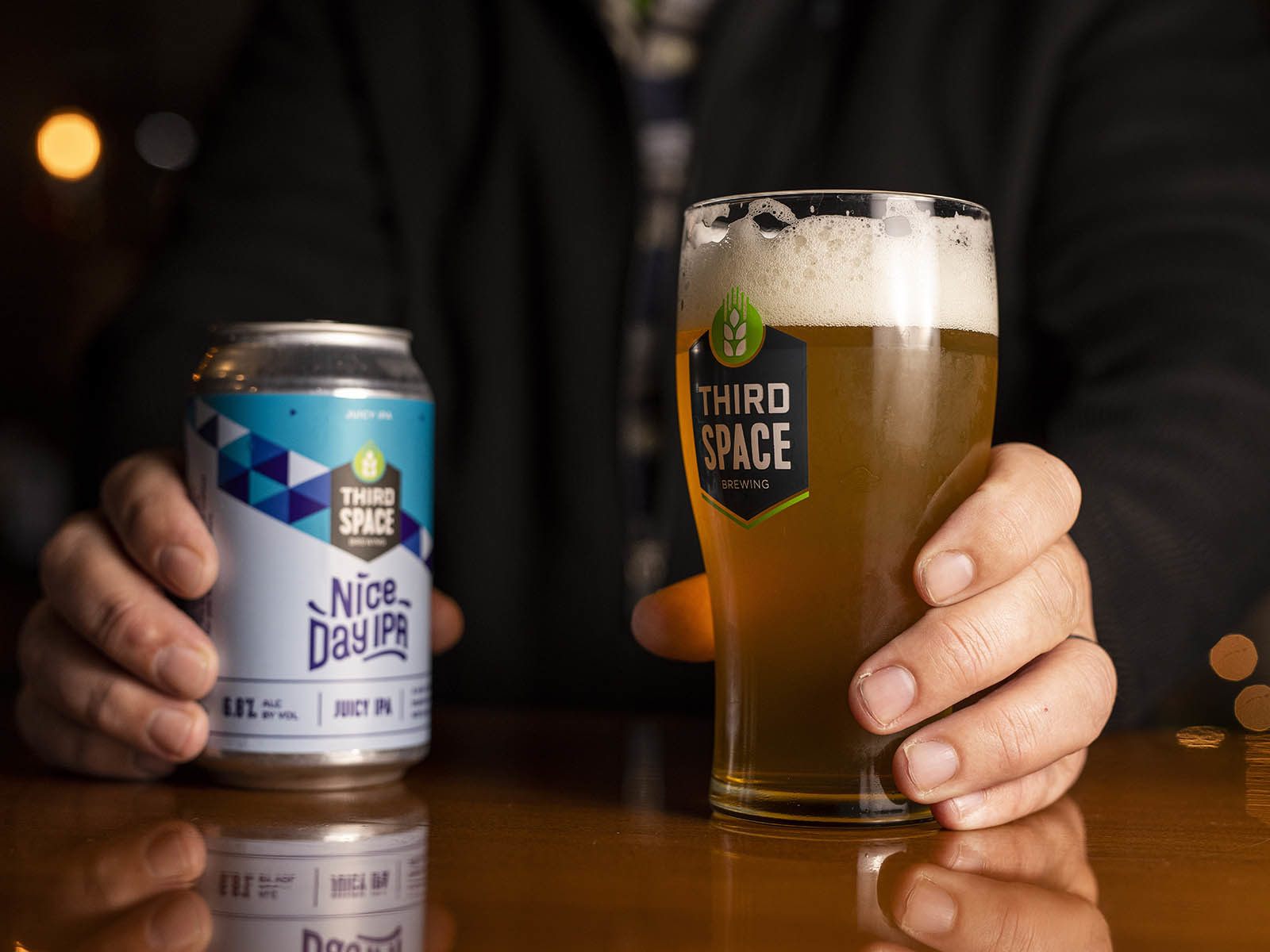 On New Year's Eve, Third Space Brewing, 1505 W. St. Paul Ave., launched a new juicy IPA that will join its lineup of year-round flagship brews.
The beer, called Nice Day – a named to complement Happy Place Midwest Pale Ale – is brewed with Mosaic Cryo, Citra Cryo, Idaho 7 Cryo and Talus hops for fruity mango, passion fruit and grapefruit notes. It's 6.8 percent ABV. ...
...more

---
Since 1987, Lakefront Brewery has been a leader in brewing the best beers in Wisconsin. (Actually, we're now winning awards all over the world!) In addition to our award-winning beer, year after year we are winning awards for our fish fries, cheese curds, and brewery tours. Come be a part of the team behind it all!
We're looking for energetic leaders who are passionate about growing brands and building relationships with our distributors, retailers and co-workers...
...more

---
WISCONSIN: Leinenkugel's Collaboration Lager
Jacob Leinenkugel Brewing Co., Chippewa Falls, Wisconsin; Lager, 5.4%
This medium-bodied amber Lager – a collaboration with German brewery Hofbrau Munchen - is dark in color. Slight peach notes come across every sip, as do its malts. A bit different, quaffable....
...more

Ken Notes: If your getting in bed with another brewer, Hofbrau is not a bad choice...

---

---
Inventors Brewpub founder Adam Draeger is hoping to move his business about two blocks up the street from its current location at 435 N. Lake St. in Port Washington, in order to build a larger…
...more

---
Brewery Tour
January 8 @ 1:30 pm -
2:30 pm
Brewery tours are $10.00 a head. Includes a 14oz pour and souvenir.
You may register by calling 715-842-BEER or just come on in to the Tap Room 15 minutes prior to start time. Be sure to let your beertender know you are here for the tour.
Our guided tour takes anywhere from 45 minutes to an hour, depending on group size.
20 person max. First come, first serve.
https://www.facebook.com/events/623317685678522/
...more

---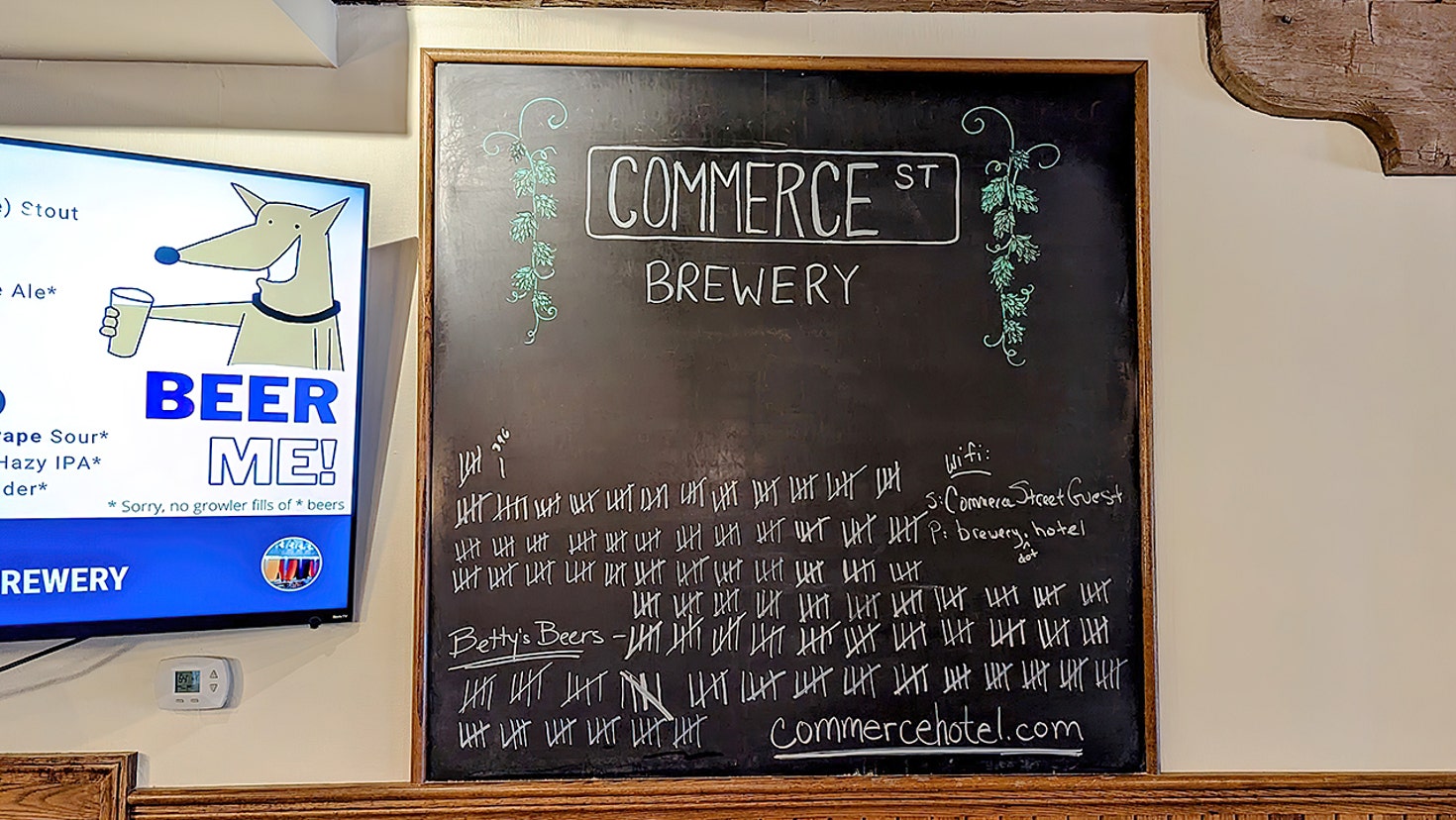 Nestled within a Wisconsin brewery is a chalkboard filled with nearly 400 white dashes. Every time a customer of Commerce Street Brewery in Mineral Point buys a beer for the late actress Betty White, another mark is added to the board.

For the last four years, the pub has let patrons come in and buy beers for their friends in advance, Mike Zupke, owner of Commerce Street Brewery, told Fox News Digital.

"They would say, `I`m going to buy this person a beer for the next time they come in,` which is sort of common being in Mineral Point," Zupke said. "And so we started writing names on the board."

About the time of her 97th birthday, White`s name made its first appearance....

...more

Ken Notes: I ran this story as a lead last week and a lot of media picked up on it, a good thing. Consider a donation to you local shelter, tell `em Betty sent you...

---
Details
Tasting in the cellar is a great experience-based visit at the winery.
Join a small group through a wine tasting and gain insight knowledge of winemaking in the cellar lounge. The wine tasting and education aspect will be as a group while you`ll enjoy a glass and wine & cheese board with your possie.
• 4 pour wine tasting
• Guided winemaking knowledge and education course in the winery
• Glass of wine, cheese + meat plate
• 15% off to-go items

...more

---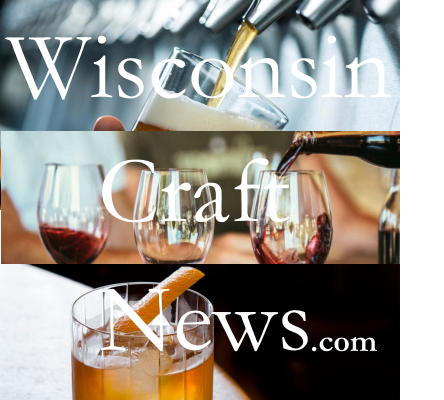 WisconsinCraftNews.com newsletter, of 10 to 20 articles, will be emailed to a minimum of 1,000 breweries, brew pubs, wineries, distributors, news outlets, and enthusiasts each week. We will grow this list exponentially as we continue. The websites, WisCraftNews.com and WisconsinCraftNews.com are always online and available to view and search, where we maintain several hundred articles. Our rates are extremely cost effective.

"Our goal is to present a positive view of the craft beer, wine, and liquor markets in the State of Wisconsin", Ken Harwood, Editor and Publisher.
Wisconsin Craft News is a positive look at these businesses, their contribution to local markets and communities and development projects across the state. We will highlight the value and quality of this local production and bring attention to these products on the national stage.

We believe in the Wisconsin business community and believe that telling their stories will positively impact both growth and better legislation in the State. We are nonpartisan, pro business, pro positive environmental issues, and most importantly pro WISCONSIN...
Partners $1,000.00 / Year

Limited to Four (4) Companies Each Year
We will run at least TWO featured stories about your company, products or projects during the year. You can announce new products, special events, press releases, links to registration or ticket sales, Etc...

A large (240 x 240 px) Logo and Link to your website will appear near the top of the newsletter*

A 240 Character "Tag Line" or text message appear with logo
You can forward additional press releases for inclusion in any future issue
You company will be added to our search algorithm all year

Or become a Primary Sponsor for $500 per year
Limited to Nine Companies
A large (160 x 160 px) Logo and Link to your website will appear in every issue*
A 60 Character "Tag Line" or text message with logo
We will run at least two featured stories about your company or projects
You company will be added to our search algorithm
Support

Support WisconsinCraftNews.com for $250 per year

Unlimited Number of Companies

Your Logo (120 x 120 px) and Links to your website will appear in every issue*
You company will be added to our search algorithm
*and on our websites

Thank You!
...more
---
WisCraftNews.com is a publication of the WisconsinDevelopment.com Network
Ken Harwood - Editor / Publisher - Ken@KenHarwood.com - 608.334.2174


---

Start Week: -4 - Query String:SELECT * FROM wiscraftnews WHERE `issue` > -4 and volume = 10 OR `issue` > 90 ORDER BY sortorder